Ooffle is a leading virtual events Singapore management company specializing in video live streaming and production. They provide assistance in your vritual corporate events tailored to your needs. Ooffle blend both digital campaigns and activation to reach your brand's objective. Even if you need live streaming or video production at a greenscreen studio, Ooffle will make your virtual events Singapore happen across Asia.
Ooffle team has transformed the stage into a mesmerizing visual spectacle, where spectacular live performance meets technology for WSH RWS Award 2023. When creativity meets precision, resulting in ... Read More→
A prestigious event that holds half a thousand of seats. Ooffle ran the whole event from preparation of event such as animating artworks, program management to managing AV and catering live band en... Read More→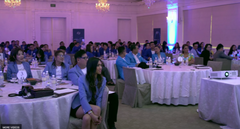 The Ooffle team was the sole planner for the Diamond Life Holiday Asia Summit at Fullerton Hotel for both the lunch conference as well as the dinner gala. We event managed the full event for the lu... Read More→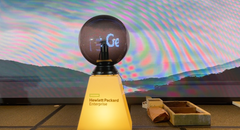 Kickstart your grand opening, anniversary and more with technology! We provide Launch Ball Mechanism which can customise texts and branding display on stand. Product will be delivered safely in a c... Read More→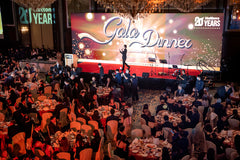 A 1,200 pax live event at Shangri-La Singapore to celebrate Huttons 20 Years! Ooffle managed the entire event from preparation, impressive entrance installation, program planning, set up, talents t... Read More→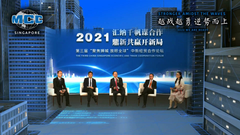 Singaporean real estate developer, MCC, celebrated the opening of their experiential gallery M.SPACO at Poiz Residences, coinciding with their 26th Anniversary. Ooffle had the amazing opportunity t... Read More→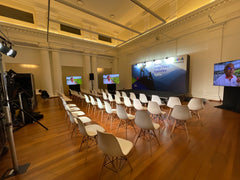 A heartwarming Pinnacle by Rare Cancers Australia which brought in different organisations from different countries to discuss about cancer patients in their own community.  Ooffle installed high q... Read More→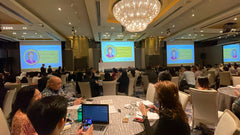 Ooffle has great experience with small to large scale live conference. We ensure smooth sound, visual and light system with our AV team that matches your program schedule and presentation.  Visit o... Read More→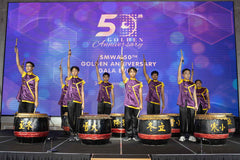 SMWA 50th Anniversary Gala Event was a memorable evening packed with awards giving and wonderful performances such as cultural dance, singer accompanied with pianist and a group of passionate Tangg... Read More→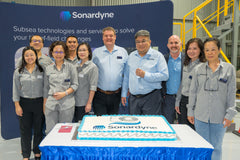 We provided complete service support for the  Sonardyne's New Office Opening event held at their new office in Singapore. Our Ooffle team provides service for their opening with Lion Dancers to cel... Read More→
We Ooffle provided our service for TED Talk X P&G Singapore has a collaborative  event recently. The service we offered was an exclusive LED Light Dancers  who performed with EDMs with synchron... Read More→
CONTACT US FOR FREE DEMO!