Ooffle is a leading virtual events Singapore management company specializing in video live streaming and production. They provide assistance in your vritual corporate events tailored to your needs. Ooffle blend both digital campaigns and activation to reach your brand's objective. Even if you need live streaming or video production at a greenscreen studio, Ooffle will make your virtual events Singapore happen across Asia.
Ooffle team has transformed the stage into a mesmerizing visual spectacle, where spectacular live performance meets technology for WSH RWS Award 2023. When creativity meets precision, resulting in ... Read More→
About a thousand members of The Association of Banks in Singapore gathered for a great time to welcome the year of the Pig. Ooffle offered two of our entertainment services to add elegance and ener... Read More→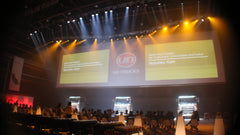 UD Trucks unveiled the All-new Quon, the game-changing Japanese heavy duty truck that aims to pave the way for increased business productivity, safer roads, and Singapore's evolution into a global... Read More→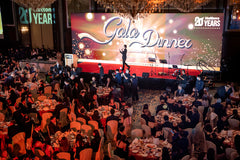 A 1,200 pax live event at Shangri-La Singapore to celebrate Huttons 20 Years! Ooffle managed the entire event from preparation, impressive entrance installation, program planning, set up, talents t... Read More→
CONTACT US FOR FREE DEMO!