Ooffle is a leading virtual events Singapore management company specializing in video live streaming and production. They provide assistance in your vritual corporate events tailored to your needs. Ooffle blend both digital campaigns and activation to reach your brand's objective. Even if you need live streaming or video production at a greenscreen studio, Ooffle will make your virtual events Singapore happen across Asia.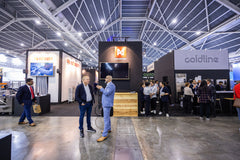 Largest builded booth in FHA HoReCa Singapore EXPO 2022! This spacious booth safely holds selling equipments, live demo cooking, barista corner and even had a resting area within. This is the perfe... Read More→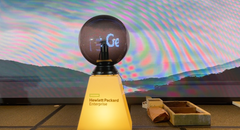 Kickstart your grand opening, anniversary and more with technology! We provide Launch Ball Mechanism which can customise texts and branding display on stand. Product will be delivered safely in a c... Read More→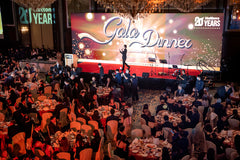 A 1,200 pax live event at Shangri-La Singapore to celebrate Huttons 20 Years! Ooffle managed the entire event from preparation, impressive entrance installation, program planning, set up, talents t... Read More→
Ooffle provided the installation of projector and AV system at Kwong Wai Shiu Hospital. Commercial Hospital uses the projectors for large scale projection and also for AV systems in board rooms.   Read More→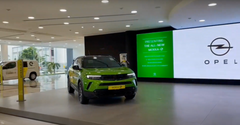 Ooffle is experienced in catering various sizes of LED screen for different type of event. The high quality and professionally installed LED wall for this car showroom is considered as medium size ... Read More→
Elevating the launch of NTUC's Better Nutrition Plan at My First Skool, Ooffle provides a comprehensive suite of services that seamlessly enhance every facet of the event. Our expert AV solutions, ... Read More→
Neon themed party accompanied with Singapore's best city view at the Fullerton Bay Hotel! Ooffle conceptualise, executes and bring your party vision board to life. In this private party, DJ Booth, ... Read More→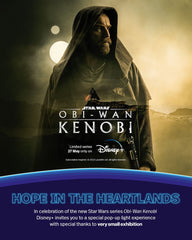 Obi-Wan Kenobi Disney+ Light Show Launch In celebration of the launch of the new Star Wars series, Obi-Wan Kenobi, on Disney+, Ooffle collaborated with Very Small Exhibition to create a light show ... Read More→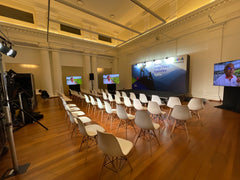 A heartwarming Pinnacle by Rare Cancers Australia which brought in different organisations from different countries to discuss about cancer patients in their own community.  Ooffle installed high q... Read More→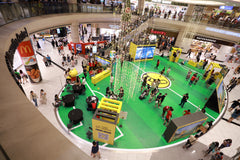 Fun and interactive public event that all ages enjoyed! Ooffle manages the entire built up of the space from bottom-up; preparation of space planning, big scale printing, custom made booth for game... Read More→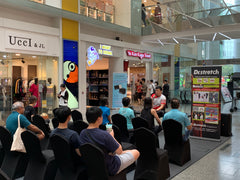 During the Wellness Festival hosted at Clark Quay Mall, the dedicated Ooffle team led a complete workshop experience. From arranging the setup area and providing essential furniture to seamless sou... Read More→
CONTACT US FOR FREE DEMO!