Ooffle is a leading virtual events Singapore management company specializing in video live streaming and production. They provide assistance in your vritual corporate events tailored to your needs. Ooffle blend both digital campaigns and activation to reach your brand's objective. Even if you need live streaming or video production at a greenscreen studio, Ooffle will make your virtual events Singapore happen across Asia.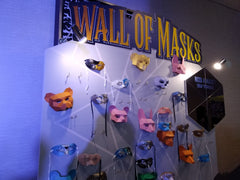 Performing for prestigious Mastercard global conference 2019 in the theme of masquerade and masks through an engagement by the main event agency, our modern mask changing artist was one of the hig... Read More→
CONTACT US FOR FREE DEMO!