Ooffle is a leading virtual events Singapore management company specializing in video live streaming and production. They provide assistance in your vritual corporate events tailored to your needs. Ooffle blend both digital campaigns and activation to reach your brand's objective. Even if you need live streaming or video production at a greenscreen studio, Ooffle will make your virtual events Singapore happen across Asia.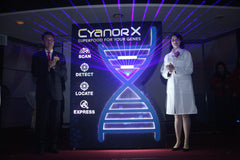 It was a launch event, and we worked together with our designers and carpenters to provide a launch mechanism for Elken Cyanor X launch. Services provided: Props fabrication Launch mechanism Read More→
This was a chance for Singapore investors to buy into a new property development in the UK. Working with DotProperty, we helped to bring exclusive foreign property investors into the overseas prop... Read More→
Launch Mechanisms ideal for your amazing openings and official events! We have an assortment of dispatch instrument thoughts and choices accessible from simple lace cutting, to amazing holographic... Read More→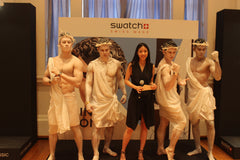 In May 2018, Swatch launched the Skin Irony collection. At just 5.8mm high, it is the first metallic version of its slimmest watch line. The collection comes with eight brand new models, featuring ... Read More→
LAZADA, Alibaba Business School and Taobao University joined hands to present the LazStar Academy, a network of certified expert trainers in Southeast Asia to benefit the wider seller community on... Read More→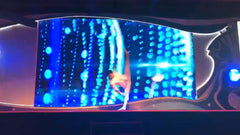 The Seatrade Maritime Awards Asia was held at the Marina Bay Sands in 2018. This event brought together leading senior maritime professionals and also recognized the achievements of maritime indiv... Read More→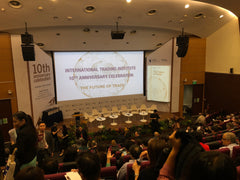 The International Trading Institute (ITI@SMU) celebrated its 10th anniversary on 18th October 2018.  To commemorate this special milestone, business leaders from global trading companies, governme... Read More→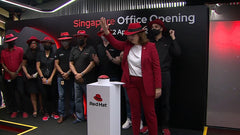 Redhat Singapore engaged Ooffle for their office launch.   Red Hat delivers hardened, open source solutions that make it easier for enterprises to work across platforms and environments, from the c... Read More→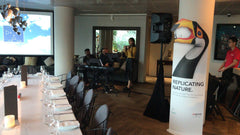 We were engaged once again for Sivantos Signia product launch held at Pollen at Gardens by the Bay. Signia launched their new range of hearing aids in the Singapore market and Ooffle was engaged fo... Read More→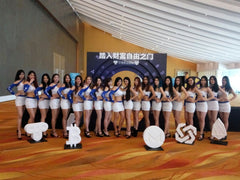 It was 2018 and there was a major crypto-currency conference organized by TTEX at the Marina Bay Sands. We helped to provide a parade of 20 female models, dressed up in sparkling smiles and matchi... Read More→
CONTACT US FOR FREE DEMO!