Ooffle is a leading virtual events Singapore management company specializing in video live streaming and production. They provide assistance in your vritual corporate events tailored to your needs. Ooffle blend both digital campaigns and activation to reach your brand's objective. Even if you need live streaming or video production at a greenscreen studio, Ooffle will make your virtual events Singapore happen across Asia.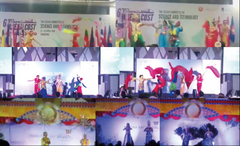 Professional dancers and performers to showcase traditional dance of different culture in both public and private events. Based on the branding of client's events, costume of dancers can be differe... Read More→
More Info →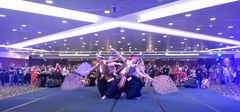 The Organization for Human Brain Mapping engaged Ooffle to provide a multi cultural dance performance to be the closing performance of their welcome reception. Having other acts like wushu, Bhangra... Read More→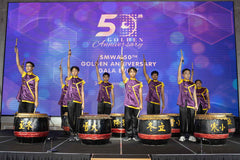 SMWA 50th Anniversary Gala Event was a memorable evening packed with awards giving and wonderful performances such as cultural dance, singer accompanied with pianist and a group of passionate Tangg... Read More→
We were engaged to perform a traditional Korean dance for SPO's Final Sprint 2019 at Sheraton Towers Singapore through an esteemed event agency as part of their sales meeting. The SPO sales team wa... Read More→
CONTACT US FOR FREE DEMO!