Ooffle is a leading virtual events Singapore management company specializing in video live streaming and production. They provide assistance in your vritual corporate events tailored to your needs. Ooffle blend both digital campaigns and activation to reach your brand's objective. Even if you need live streaming or video production at a greenscreen studio, Ooffle will make your virtual events Singapore happen across Asia.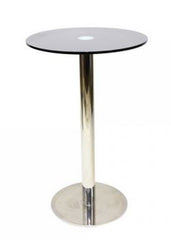 Rental of Bar Tables & Bar Stools. Set: 15 Bartables, 15 Flowers arrangement for bartop & 60 Barstools Rental length: 4 Days (Inclusive delivery & collection charges)     Read More→
More Info →
Elevating the launch of NTUC's Better Nutrition Plan at My First Skool, Ooffle provides a comprehensive suite of services that seamlessly enhance every facet of the event. Our expert AV solutions, ... Read More→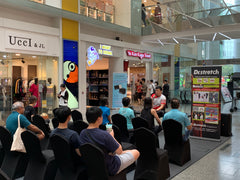 During the Wellness Festival hosted at Clark Quay Mall, the dedicated Ooffle team led a complete workshop experience. From arranging the setup area and providing essential furniture to seamless sou... Read More→
CONTACT US FOR FREE DEMO!