Ooffle is a leading virtual events Singapore management company specializing in video live streaming and production. They provide assistance in your vritual corporate events tailored to your needs. Ooffle blend both digital campaigns and activation to reach your brand's objective. Even if you need live streaming or video production at a greenscreen studio, Ooffle will make your virtual events Singapore happen across Asia.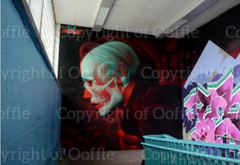 Through anaglyphs coding, we merge past technology with current technology images with a secret text hidden inside. By wearing the special glasses, guests will be able to see the past evolve to pr... Read More→
More Info →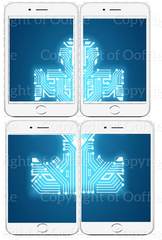 A huge wall made up of iPads displaying a piece of a big image. It signifies everyone plays a part in the digital transformation. Can also show different types of visualization charts. All graphs a... Read More→
More Info →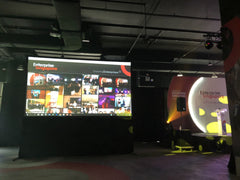 Enterprise Singapore is the government agency championing enterprise development. We helped them to set up an interactive projection wall where physical hand movements and pen writings were transl... Read More→
HomeTeamNS members can expect their new clubhouse in northern Singapore to be the first to be equipped with smart technology and eco-friendly features when it opens in 2020. At the groundbreaking ... Read More→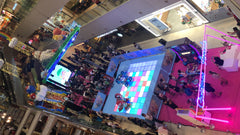 Entitled "A Jolly Good Time at Seletar Mall", the crowd was back at the mall again to take in the festivities and enjoy the activities at the booths.  It's that jolly time of the year again, where... Read More→
Seletar Mall engaged Ooffle to turn Dive Into The World Of Fantasy into a reality through mall décor through overhanging winches decoration after our initial concept and 3D mockups renders. More a... Read More→
In conjunction with their 30th anniversary, the Singapore National Eye Centre at SGH wanted to put up a showcase of the milestones in their history. We advised and set up an interactive projection... Read More→
CONTACT US FOR FREE DEMO!