Ooffle is a leading virtual events Singapore management company specializing in video live streaming and production. They provide assistance in your vritual corporate events tailored to your needs. Ooffle blend both digital campaigns and activation to reach your brand's objective. Even if you need live streaming or video production at a greenscreen studio, Ooffle will make your virtual events Singapore happen across Asia.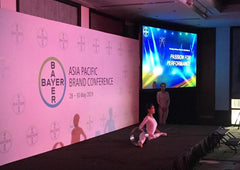 An agency hired our acrobatic circus dance as the opening act for the Bayer Asia Pacific Brand Conference at the luxurious Sofitel Sentosa in May 2019. This performance integrates elements of circu... Read More→
Our latest technology, one of the only spectacular constantly changing Color Changing Dynamic LED Tron Dance Performances on the planet.  Engineering and technology meets performance. Enhanced wi... Read More→
More Info →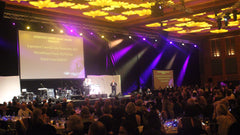 "Thanks for being so helpful for the night. Great to work with professionals." - Event Director "Thank you so much for all your help with the entertainment – I know it was very last minute and we a... Read More→
With Ooffle's LED dancers syncing their movements and lights perfectly to the music, it definitely surprised and wow-ed the crowd!Posted on 10/09/2015 Read More→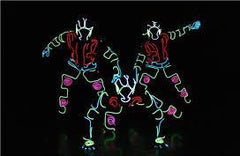 The good fellas at the Halogen Foundations wanted something spectacular, new and special for their Gala Dinner to celebrate their 15th birthday.  We presented them with our extremely talented LED T... Read More→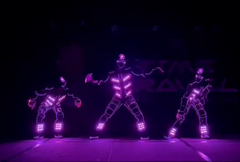 The Ooffle's team has brought the future to life with our talented Tron Dancers. Symphony of lights and movement as our talented dancers don cutting-edge LED costumes, creating an enchanting specta... Read More→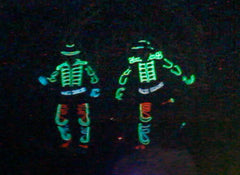 This is another sprightly cow boy version of our popular LED Tron Dance. Both of our experienced dancer were decked in colorful illuminated suit and danced in full swing to the beats at this pre-op... Read More→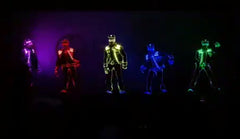 Tron Dance is a presentation giving an association between dance, light and music. Read More→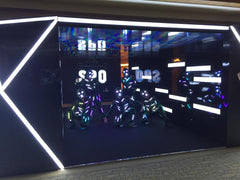 Ooffle's LED Tron Dancers was enlisted by an agency for their client's dinner and dance award ceremony in first quarter of 2019. The event theme was futuristic.  Five of our dance artistes don on p... Read More→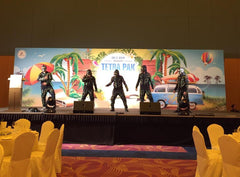 At the last quarter of 2019, our LED Tron Dancers was mobilized by an agency for their client's Tetrapek annual dinner and dance. The event was held in a ballroom in Sentosa, Singapore. Five of our... Read More→
CONTACT US FOR FREE DEMO!