Ooffle is a leading virtual events Singapore management company specializing in video live streaming and production. They provide assistance in your vritual corporate events tailored to your needs. Ooffle blend both digital campaigns and activation to reach your brand's objective. Even if you need live streaming or video production at a greenscreen studio, Ooffle will make your virtual events Singapore happen across Asia.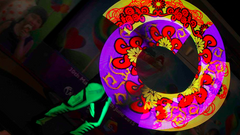 An unforgettable show combining UV light, LED & Visual Poi. Take your guests on a journey to the future with this captivating black light show! Along with pulsating colours, atmospheric musi... Read More→
More Info →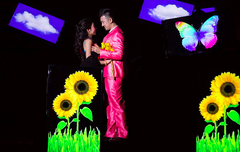 Display of art with a story line formed by high tech LED Display with animation and professional performers. It is a customized storyboard using wireless technology, incorporating multiple vide... Read More→
More Info →
We were engaged to perform a traditional Korean dance for SPO's Final Sprint 2019 at Sheraton Towers Singapore through an esteemed event agency as part of their sales meeting. The SPO sales team wa... Read More→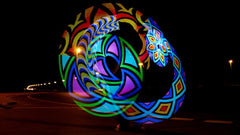 Have a logo, icon or message to shout? Our Visual POI Dancer will display the message for you to your intended audience!  Read More→
More Info →
CONTACT US FOR FREE DEMO!