Ooffle is a leading virtual events Singapore management company specializing in video live streaming and production. They provide assistance in your vritual corporate events tailored to your needs. Ooffle blend both digital campaigns and activation to reach your brand's objective. Even if you need live streaming or video production at a greenscreen studio, Ooffle will make your virtual events Singapore happen across Asia.
3D Projection Mapping Dance performances are top of the line and sure to impress at any event. Combining stunning high-tech visual effects seamlessly synchronised with live performances, they pro... Read More→
More Info →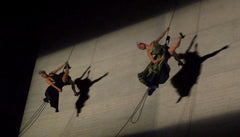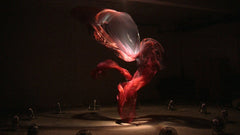 Air Sculptor Dancers will give an enthralling and captivating act will leave the crowd in suspense and wonder as to what they are about to create next, as they work with the element of air. Elegant... Read More→
More Info →
About a thousand members of The Association of Banks in Singapore gathered for a great time to welcome the year of the Pig. Ooffle offered two of our entertainment services to add elegance and ener... Read More→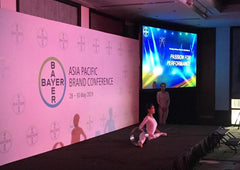 An agency hired our acrobatic circus dance as the opening act for the Bayer Asia Pacific Brand Conference at the luxurious Sofitel Sentosa in May 2019. This performance integrates elements of circu... Read More→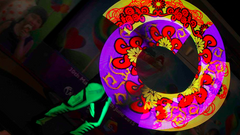 An unforgettable show combining UV light, LED & Visual Poi. Take your guests on a journey to the future with this captivating black light show! Along with pulsating colours, atmospheric musi... Read More→
More Info →
Aerial champagne is a modern show gimmick which the dancer is suspended by a cloth from above and serve guests drinks in glasses while on the aerial silk. This dancing in the air performance encaps... Read More→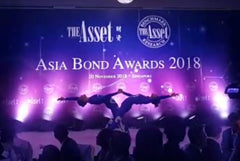 Our two contortionists showed off their act at the Asia Bond Awards 2018. The international attendees were very impressed by the skillful performance of the duo and gave them a generous round of a... Read More→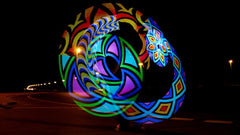 Have a logo, icon or message to shout? Our Visual POI Dancer will display the message for you to your intended audience!  Read More→
More Info →
CONTACT US FOR FREE DEMO!