Ooffle is a leading virtual events Singapore management company specializing in video live streaming and production. They provide assistance in your vritual corporate events tailored to your needs. Ooffle blend both digital campaigns and activation to reach your brand's objective. Even if you need live streaming or video production at a greenscreen studio, Ooffle will make your virtual events Singapore happen across Asia.
Ooffle team has transformed the stage into a mesmerizing visual spectacle, where spectacular live performance meets technology for WSH RWS Award 2023. When creativity meets precision, resulting in ... Read More→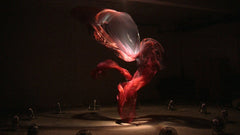 Air Sculptor Dancers will give an enthralling and captivating act will leave the crowd in suspense and wonder as to what they are about to create next, as they work with the element of air. Elegant... Read More→
More Info →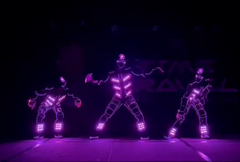 The Ooffle's team has brought the future to life with our talented Tron Dancers. Symphony of lights and movement as our talented dancers don cutting-edge LED costumes, creating an enchanting specta... Read More→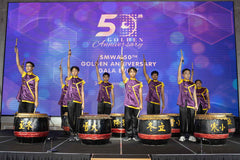 SMWA 50th Anniversary Gala Event was a memorable evening packed with awards giving and wonderful performances such as cultural dance, singer accompanied with pianist and a group of passionate Tangg... Read More→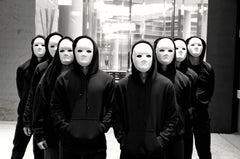 The Masked b-boys at it again! Our talented 8 piece hip-hop dancers put on their masks once again for a private event held by the Singapore Press Holdings.  Services provided :   8 piece b-boy hip... Read More→
We were engaged to perform a traditional Korean dance for SPO's Final Sprint 2019 at Sheraton Towers Singapore through an esteemed event agency as part of their sales meeting. The SPO sales team wa... Read More→
CONTACT US FOR FREE DEMO!