Ooffle is a leading virtual events Singapore management company specializing in video live streaming and production. They provide assistance in your vritual corporate events tailored to your needs. Ooffle blend both digital campaigns and activation to reach your brand's objective. Even if you need live streaming or video production at a greenscreen studio, Ooffle will make your virtual events Singapore happen across Asia.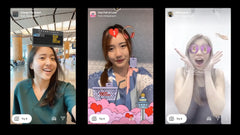 Instagram filters are the latest tool which brands can use to provide interactive & fun experiences to their target audience creatively as part of their marketing campaigns.  Read More→
More Info →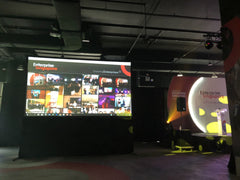 Enterprise Singapore is the government agency championing enterprise development. We helped them to set up an interactive projection wall where physical hand movements and pen writings were transl... Read More→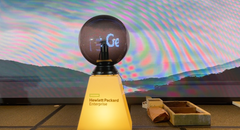 Kickstart your grand opening, anniversary and more with technology! We provide Launch Ball Mechanism which can customise texts and branding display on stand. Product will be delivered safely in a c... Read More→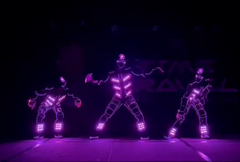 The Ooffle's team has brought the future to life with our talented Tron Dancers. Symphony of lights and movement as our talented dancers don cutting-edge LED costumes, creating an enchanting specta... Read More→
Embarking on an unconventional project with Redhat, we planned a special surprise item for their Asia Sales Kickoff meeting event. The SVP of Redhat Sales Team kickstarted the full week event with ... Read More→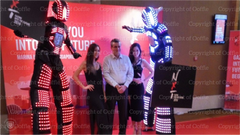 Be pampered by roving LED robots with your branding.  Symbolising the future of the technological landscape, these eye-catching robots will impress and reach a diverse and wide audience pool Read More→
More Info →
CONTACT US FOR FREE DEMO!