Ooffle is a leading virtual events Singapore management company specializing in video live streaming and production. They provide assistance in your vritual corporate events tailored to your needs. Ooffle blend both digital campaigns and activation to reach your brand's objective. Even if you need live streaming or video production at a greenscreen studio, Ooffle will make your virtual events Singapore happen across Asia.
3D Projection Mapping Dance performances are top of the line and sure to impress at any event. Combining stunning high-tech visual effects seamlessly synchronised with live performances, they pro... Read More→
More Info →
Creation of fully customisable, user-friendly and interactive virtual trade shows with your own branding.  Virtual trade shows allows you to expand your audience and provide networking possibil... Read More→
More Info →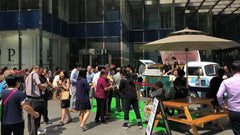 Singapore Press Holdings (SPH) has businesses in print, digital, radio and outdoor media. We worked together to run their 2018 "Experience SPH Rewards" campaign that acknowledged and rewarded its ... Read More→
More Info →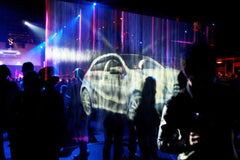 Welcome your guests into your event no matter the occasion with a smokescreen entrance display! They will be greeted with a spectacular display of visuals projected upon the smokescreen. It creates... Read More→
More Info →
Hosting of Virtual Events with a Virtual Set with a projection of a panoramic background using greenscreen.  The Virtual Set lets you create a unique virtual environment, built to your specific req... Read More→
More Info →
This technology makes for very a impressive addition to everything from birthday parties to high profile meetings to trade shows. Read More→
More Info →
CONTACT US FOR FREE DEMO!